Welcome to Sturgeon Animal Hospital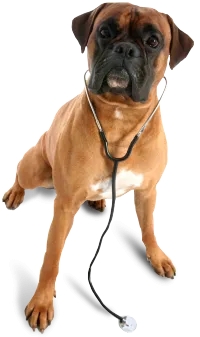 Sturgeon Animal Hospital is a privately owned, full-service animal hospital. Rory Wiens is a board-certified veterinarian in canine and feline practice, we are one of the few small animal practices in Alberta at which a board-certified specialist performs general veterinary services.
Whether you have a new kitten or puppy, or a longtime member of your family, your pets' health and well-being are very important to us, and we take every possible measure to give your animals the care they deserve. We welcome patients in need of medical, surgical, and dental care.
Veterinary referrals
Dr. Rory Wiens offers ophthalmology exams, treatments and procedures as well as laparoscopy and endoscopy by referral.
If you're a veterinary professional and would like to refer a pet to Dr. Wiens for treatment, please click here.
At Sturgeon Animal Hospital, we treat your pets like the valued family members they are.
Rory Wiens
St. Albert Veterinarian | Sturgeon Animal Hospital | (780) 419-2800
#130, 85 Neil Ross Road
St. Albert, AB T8N 7W1
---